Juan Carlos Martínez – The Natural Hand – España
La empresa The Natural Hand elige la tecnología Unitec para sus caquis.
"El volver a confiar otra vez en Unitec para este segundo año volver a adquirir otra máquina nueva de Unitec es el buen resultado de ese inicio con la primera. Hemos conseguido resultados como uno, y el más importante, probablemente es el que yo siempre digo: cero golpes, cero moraduras en el caqui.
La organización que tiene Unitec es buena. Nosotros con Unitec, desde el momento que levantamos la mano o un dedo, tenemos siempre una respuesta de ellos, y esto para un almacén que mueve un producto perecedero es muy importante. Sobre todo la capacidad de poder hablar con ellos a cualquier hora y en cualquier momento. Es importantísimo para los que trabajamos productos perecederos. Para mí lo más importante ha sido que han estado aquí. Que sabes que empiezas una nueva máquina, una nueva campaña, un nuevo proyecto y están aquí contigo."
Juan Carlos Martínez
Propietario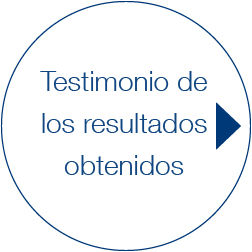 Descubre las soluciones Unitec.
Ponte en contacto con nosotros.